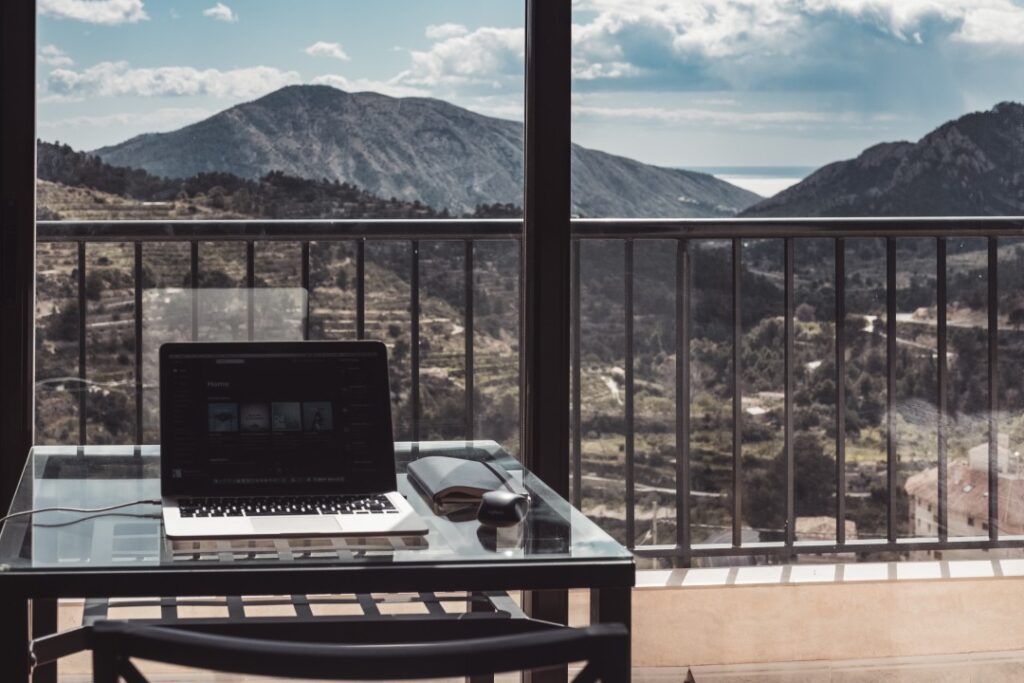 Why the Time is Now to Make Remote Offices a Permanent Structure
The past four months have been a crash course in the work-from-home format for companies across the globe. It is still too early to know exactly how the pandemic will shape the office of the future, and to what extent in-person collaboration will bounce back. But, by and large, remote workers have proven to be sufficiently productive from their home offices.
I spoke with many firms who previously had not offered remote options, and the majority reported that WFH was operating smoothly. Teams have risen to the occasion in new and challenging circumstances and many are even enjoying the new workday.
So why do many companies still hesitate at a permanent WFH outlook? In the long run, remote work has the potential to break boundaries and borders. Our 'new normal' is laying the foundation for companies to expand their footprint domestically and even internationally with much less perceived risk.
It's a page from the Digital Nomad book, the pre-pandemic idea of working remote while traveling the world."
In the agency world, that means independents could scale up globally, an opportunity previously reserved for the WPPs of the world given the time and costs involved. Consider the lengthy visa process to bring talent into a country – something many companies struggle to manage – which isn't mandatory for remote workers. For the employer, this translates to greater efficiency in doing business.
For their part, employees may shape their workday to fit better their lives. Someone who ordinarily has an hour-long commute each way and starts working from home two days a week gains six hours not spent in traffic or transit, and those little increments of time add up to greater productivity and personal satisfaction. What's more, an employee who can work remotely can live and work anywhere. It's a page from the Digital Nomad book, the pre-pandemic idea of working remote while traveling the world. Though current circumstances limit individuals in their movement, the world has become much more receptive to remote work life.
There are other benefits, too. Traditionally, advertising talent in the U.S. has been heavily concentrated on the coasts or in major cities. Now, firms in secondary or tertiary markets can supplement their talent by hiring from outside markets. For hiring managers who wouldn't normally turn to remote hires, the fact that offices everywhere have spent the pandemic working from home considerably levels the playing field. Conversely, firms in New York and San Francisco have the opportunity to stack their teams with 'mini offices' in less expensive locations across the country. This is especially crucial for San Francisco agencies, which all too often compete with the high salaries of Silicon Valley mega corps.
The door will open too for American talent to find work with agencies outside of the U.S. I typically see great demand for English-speaking copywriters in cities such as Paris, Tokyo, Milan and Hamburg. American talent may find this well worth considering, especially if other parts of the world recover from the pandemic crisis at a faster pace.
A more global workforce would also boost the diversity of businesses' cultural and linguistic perspectives by incorporating different worldviews. We are starting to see the advertising industry not only daydream about diversity and inclusion practices, but demand it via calls-to-action and partner contracts. Expanding hires across countries and cultures is a productive way to move away from outdated hiring practices.
"The roadmap to get to a global workforce is simpler than it may seem."
Freelance services that connect companies with talent anywhere in the world (think Upwork and the like) have existed for years.. The spotlight is freshly on them as many unemployed workers are seeking flexible opportunities – but for a remote structure to work, the relationship can't have a purely transactional foundation. These services don't offer the breadth of what organizations need when hiring global teams, which is full-time workers who are committed to and invested in making a real impact at an agency or brand. Agencies that succeed in developing a partially remote structure will double down in the relationship-building process, incorporating remote workers deeply into existing teams and company culture and demonstrating long-term commitment.
The roadmap to get to a global workforce is simpler than it may seem. In just the past few months, many people have been hired without setting foot in their new office or meeting their new team in person without issue. From what I have seen, agencies have adapted quickly, encountered fewer overhead costs, and are providing clients with efficient work and value, leaving independents newly positioned for success. But, benefiting from an expanded WFH workforce requires effort on a company's behalf, and attention to factors like advanced cyber security to support remote servers. Ultimately, the more time and energy leadership invests, the better the results for the workforce and company culture.